Welcome

Welcome, my name is Duncan May, I am a registered chiropractor practicing in Fordingbridge. I combine the gentle and effective McTimoney Chiropractic Technique with Remedial and Sports Massage.

McTimoney Chiropractic is a gentle method of manipulating joints to alleviate pain and increase the mobility of the whole body. It has been used for more than 50 years and over 8000 people of all ages are cared for by McTimoney chiropractors every working day. Common causes of pain are incorrect lifting, car or sporting accidents, falls, stress, and poor posture. These can lead to pain, numbness, pins and needles, or restricted mobility.

---
Can Chiropractic Help Me?



The human body has an amazing ability to heal itself and chiropractic care aims to speed up that process. Chiropractic treatment is a simple method of adjusting the bones of your body to improve skeletal alignment and assist the functioning of your nerves, muscles and joints, relieving pain, discomfort and increasing mobility. Scientific evidence suggests that the following conditions are the most likely to benefit from a combination of chiropractic and massage;

Sciatica
General, acute & chronic backache, back pain
Generalised aches and pains
Joint pains
Mechanical neck pain
Elbow pain and tennis elbow (lateral epicondylitis) arising from associated musculoskeletal conditions of the back and neck
Headache arising from the neck (cervicogenic)
Inability to relax
Joint pains including hip and knee pain from osteoarthritis as an adjunct to core OA treatments and exercise
Lumbago
Cramp
Migraine prevention
Minor sports injuries and tensions
Muscle spasms
Plantar fasciitis (short term management)
Rotator cuff injuries, disease or disorders
Shoulder complaints (dysfunction, disorders and pain)
I also treat children from the age of 13 upwards.

---
Your First Consultatation

I will take a full case history, then carry out a physical examination with any necessary testing and form a diagnosis. I will discuss the diagnosis with you, answer any questions and then start the healing process by carrying out your first treatment. Your first consultation will last for up to 90 minutes. You may need to partially undress to assist in diagnosis, your privacy will always be respected and gowns are provided.

---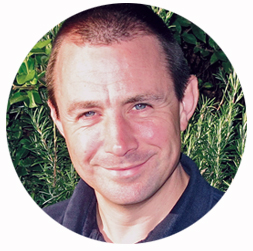 About Me
I hold a BSc hons degree in chiropractic and a diploma in sports and remedial massage. I am registered with the General Chiropractic Council. My working life, before chiropractic, has been spent helping people with mental health problems and learning disabilities.
I enjoy sport and had a very active childhood that included mountaineering, sailing and cycle touring. As a child I also competed in rugby, judo and running, later I spent time rock climbing and mountain biking. This early grounding in sport and general exercise gave me an insight into the potential of the human body, this interest grew as I got older and led me to train as a chiropractor to enable others to be as active and pain free as possible.
I love living in the New Forest area and enjoy exploring the forest with my family and our dog.